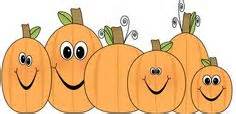 So we are full on approaching cooler weather. Here in Texas, that is a huge sigh of relief. This year has been extra nice to us and granted us lower temperatures quicker than normal. I don't know about yall, but when I feel those cooler nights, my brain starts getting excited for Halloween. I have to admit in the years past, I haven't been your most festive female, but the times they are a changing. (It might have something to do with that whole becoming a mother business…who knows?)
Enough about that, let's get down to business. The reason why I am writing this is to share with you my ideas for using up all of the parts of the pumpkin. With my business and my personal life, I thrive myself on wasting very little. This includes the excess involved with pumpkin carving. I couldn't just throw away all of the guts…right?! So with a little research I have come up with a couple of ideas.
First and foremost, let's roast those pumpkin seeds. It is super easy and a tasty treat. Preheat the oven to 300 degrees. You will need to separate the seeds from the guts and put them in a bowl (let's try for 1 1/2 c of seeds). Add a few teaspoons of oil or butter (I used olive oil) and spices of your choice. You can choose from cinnamon, salt, peppar, garlic salt, cayenne pepper, etc etc. It doesn't take much, just whatever suits your pallet. Then in a single layer, lay them on a cookie sheet. While those bad boys are roasting (around 45 minutes) get your food processor out.

All that is left over from the inside of the pumpkin (i.e. guts) throw that in the processor and process that stuff. What you are making from this is your very own facial mask.

After you are done blending the guts, transfer it to an air tight container. I prefer mason jars, but that is because I have them by the plentiful. I'm also a huge advocate for reusing pasta sauce jars, pickle jars, jelly jars. Just about any jar that has a lid and can hold stuff will work. The face mask can store in the refrigerator for 5 days. Apply the pumpkin to your neck and face for about 15 minutes then rinse off. Your face will feel divine. Pumpkin has a ton of great benefits. It is rich in antioxidants, beta carotene, and vitamins A, C, E. Most of the high end beauty products contain at the very least one of these, and you will be doing it basically for free.

For those of you that bake and don't care for a face mask, I stumbled upon a recipe for the use of the guts. I have yet to try it, but I am assuming it is amazing.
Thanks for taking time out to read this. Please feel free to add any other uses for pumpkin. The more the merrier. Happy Autumn yall!!